A few months ago, our lives and our world took a 90 degree turn, and we have lived in a state of personal and social instability ever since. As individuals, families, and societies, we have gone through a gamut of emotions - shock, denial, loneliness, grief, exhilaration, fear, anxiety, frustration, rage, and worry.
Emotions often lodge in the body in the form of pain, constriction, twitching, weakness, etc. And our physical state, in turn, impacts our mental state. This creates a feedback loop that can spiral downwards if left unattended. But with care and attention, we can cultivate a more constructive cycle that leads to wellbeing.
In this workshop, we'll apply the Five-Element system, which associates specific emotions with currents of energy called meridians that run throughout the body, to open up those tight spaces in our bodies, minds and hearts with movement, breath, and meditation practices from both Qigong and Yoga traditions.
For example, feeling frustrated or stressed impacts a meridian that affects the eyes, jaw, neck, hips, and the entire side-body, and can often lead to headaches and migraines. Opening up these spaces in the body eases both the physical and mental tension associated with this meridian, and once we relax into the reality of our circumstances, we then see new ways through the obstacles in our path. Whereas feelings of loneliness, anxiety, and loss affect meridians that run through the chest, arms, wrists, and hands. Opening up these spaces expands our breath, opens our heart, rekindles our spark, and reconnects us with a sense of purpose and therefore inspiration.
This workshop is part of a monthly series that utilizes Qigong, Yoga, and meditation practices to work constructively with the current worldly and seasonal influences.
This is a 1.5-hour workshop.
Course Curriculum
Available in days

days after you enroll

Emotional Tune-up for Covid Era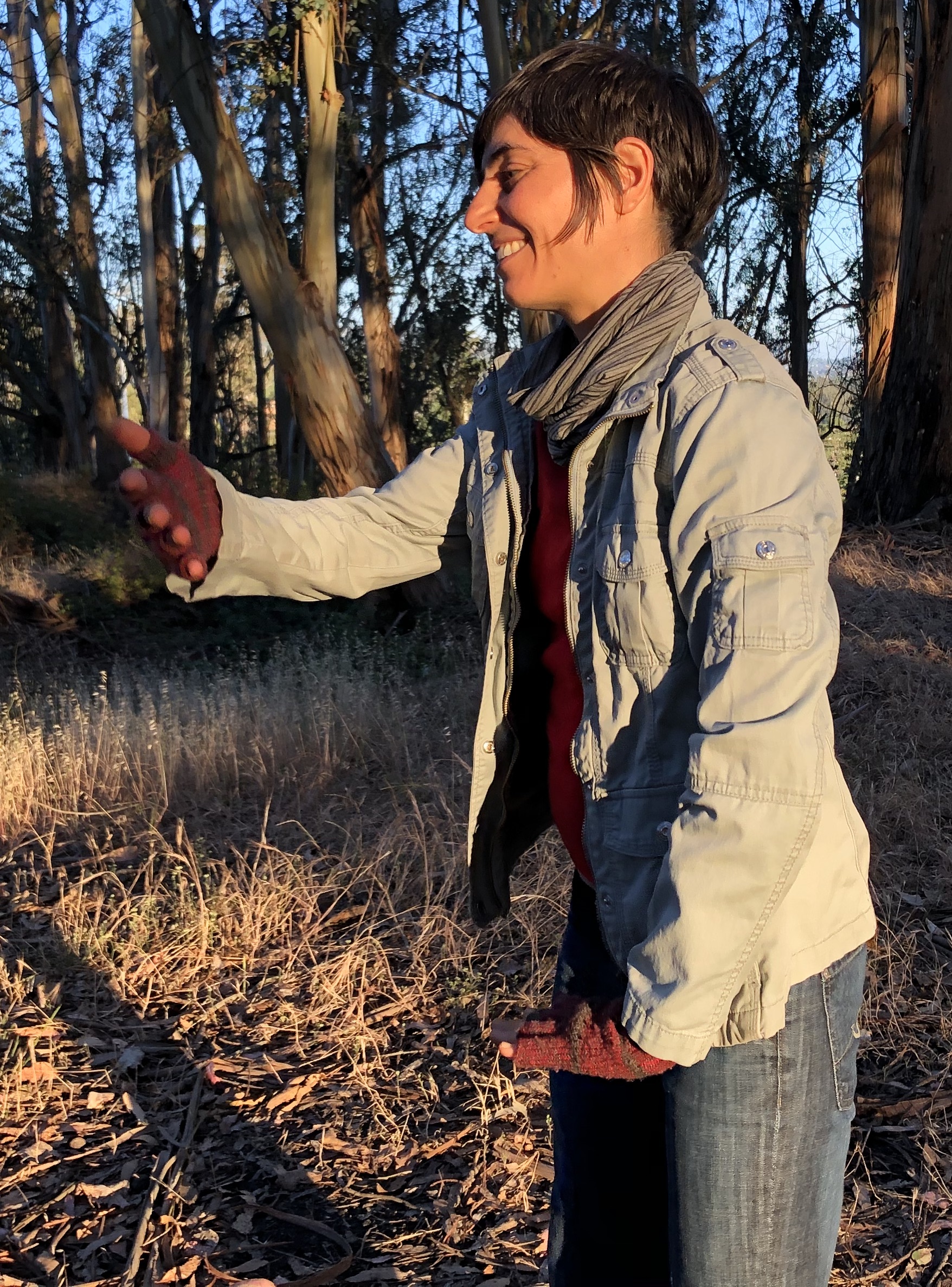 Rae Diamond is a Qigong, Yoga and meditation teacher, mentor, and artist, who works with the creative intelligence of nature. In private sessions and classes, Rae supports personal growth through compassionate awareness, innovative perspectives, and mind-body-spirit integration.
Rae teaches practices from various Qigong traditions, including Wild Goose, Eight Pieces of Brocade, Five Animal Frolics, Primordial, Bone Marrow Washing, and Yijing Medical Qigong. Her teaching style is gentle, contemplative, fun, at times zany, and yet also therapeutic, with strong emphasis on proper physical alignment, energy flow, and on mind-breath-body coordination.
Over twenty years of devoted practice and inquiry are at the heart of her work. Rae's training includes several years of study with Medical Qigong master, Dr. Bingkun Hu, a 200-hour Anusara Yoga Teacher Training, Yin Yoga training, four years of private apprenticeship with a shaman, and a Reiki mastership. Her work is also informed by over two decades of research and practice with the Chinese Medicine system, meditation, herbs, psychology, physiology, voice, breath, Yoga, and Buddhist and Taoist philosophies.