Nature moves and develops in spirals. Consider your DNA, or even the naturally twisting fibers of your bones. At your core, you are spirals! In Qigong, we work largely with spiraling motions as a means of harmonizing with this essential building block of nature. Spiraling motions also help to unwind fascial adhesions, which can free up joints and muscles that have been chronically blocked.
Spend an hour spiraling to gently unwind the kinks in your body and mind. You'll also learn about and practice with the major "harmonies" in Qigong.
Suitable for beginners as well as intermediate students.
Course Curriculum
Available in days

days after you enroll

Spiraling Motions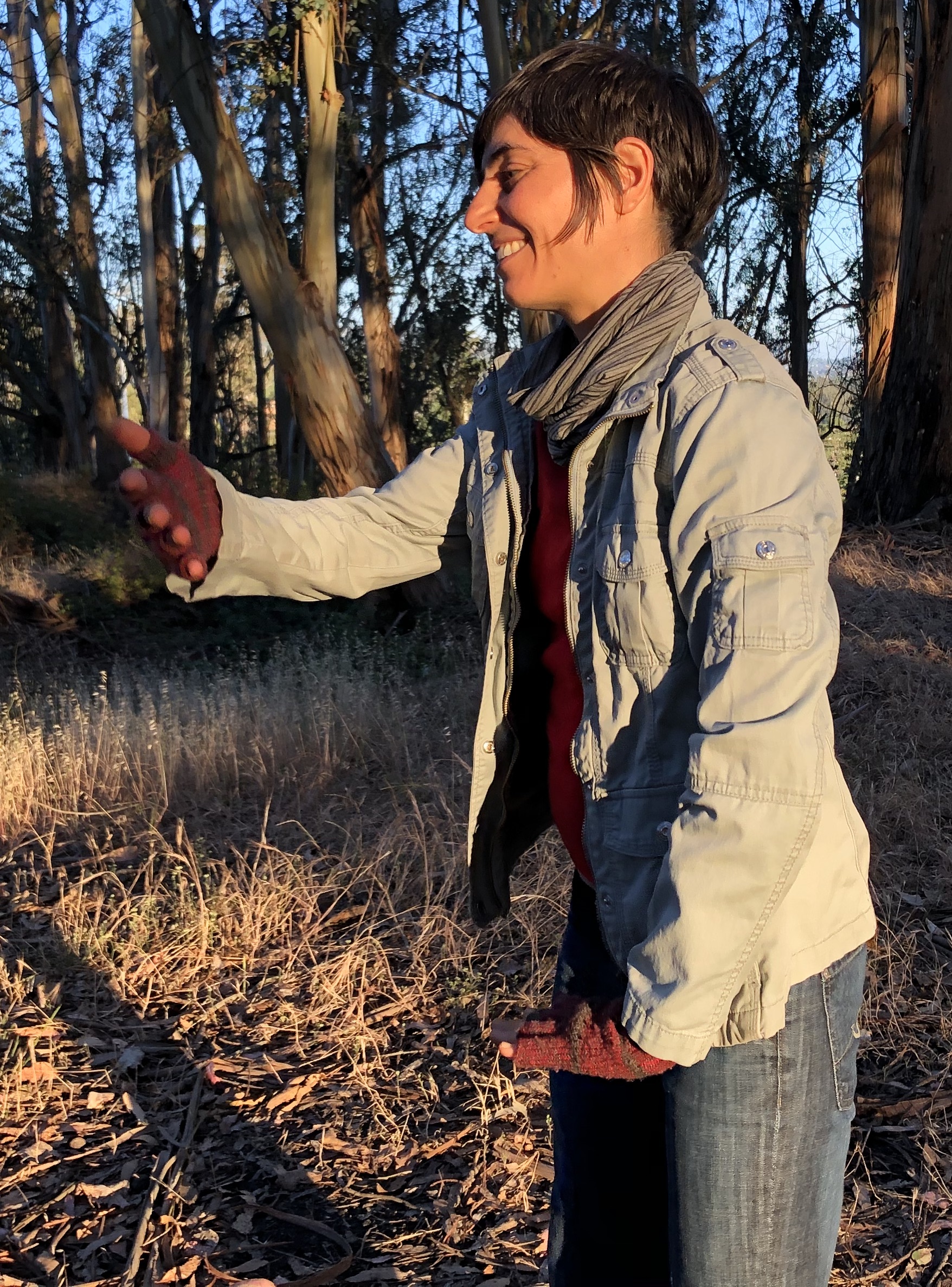 Rae Diamond is a Qigong, Yoga and meditation teacher, mentor, and artist, who works with the creative intelligence of nature. In private sessions and classes, Rae supports personal growth through compassionate awareness, innovative perspectives, and mind-body-spirit integration.
Rae teaches practices from various Qigong traditions, including Wild Goose, Eight Pieces of Brocade, Five Animal Frolics, Primordial, Bone Marrow Washing, and Yijing Medical Qigong. Her teaching style is gentle, contemplative, fun, at times zany, and yet also therapeutic, with strong emphasis on proper physical alignment, energy flow, and on mind-breath-body coordination.
Over twenty years of devoted practice and inquiry are at the heart of her work. Rae's training includes several years of study with Medical Qigong master, Dr. Bingkun Hu, a 200-hour Anusara Yoga Teacher Training, Yin Yoga training, four years of private apprenticeship with a shaman, and a Reiki mastership. Her work is also informed by over two decades of research and practice with the Chinese Medicine system, meditation, herbs, psychology, physiology, voice, breath, Yoga, and Buddhist and Taoist philosophies.