While meditation is widely popular, with countless approaches to learning available, few address the full depth, breadth, and comprehensive nature of the practice. During this three-part course, you'll be introduced to all three approaches:
The philosophical underpinnings that form the foundation of all forms of meditation
The direct path of experiential meditations for recognizing and awakening to your Essential Nature—the underlying Essence that has given birth to the entire cosmos
Progressive teachings that support both awakening and embodying your full potential as a human being
This three-part course offers you both a map of meditation based on ancient nondual teachings of yoga, and tools that support your journey into first-hand understanding. You can experience your unique pathless path that's free of dogma and dependency on any system, teaching, or teacher.
Meditation helps you realize that you have within you the ability to respond to anything in life from a place where you truly feel an unbreakable ground of well-being, joy, harmony, and peace—wherever you are, whomever you're with, and whatever your circumstance is.
Please join Richard Miller for this exciting journey designed to awaken your ability to experience and traverse life with the peace that passes all understanding and empowers you to be both a light unto yourself, and to those around you.
Part 1: The Paths of Sāṁkhya and Patāñjali: Embodying your essential self
Part 2: The Path of Advaita: Embodying your Nondual Being
Part 3: The Path of Kashmir Śaivism: Embodying your Essential Nature in every moment
The following topics will be covered during this three-part course:
Revelation and concealment
The Nondual Map of Meditation
The role of distress in awakening
The five qualities of the ever changing
Four foundational practices of meditation
The role of attention and the role of the ego
Fundamental qualities of awake Awareness
Five portals for awakening to Nondual Being
Direct and progressive teachings of meditation
Being, Presence, Awareness, and Essential Nature
Being a Witness, Being Witnessing, Abiding as Awake Awareness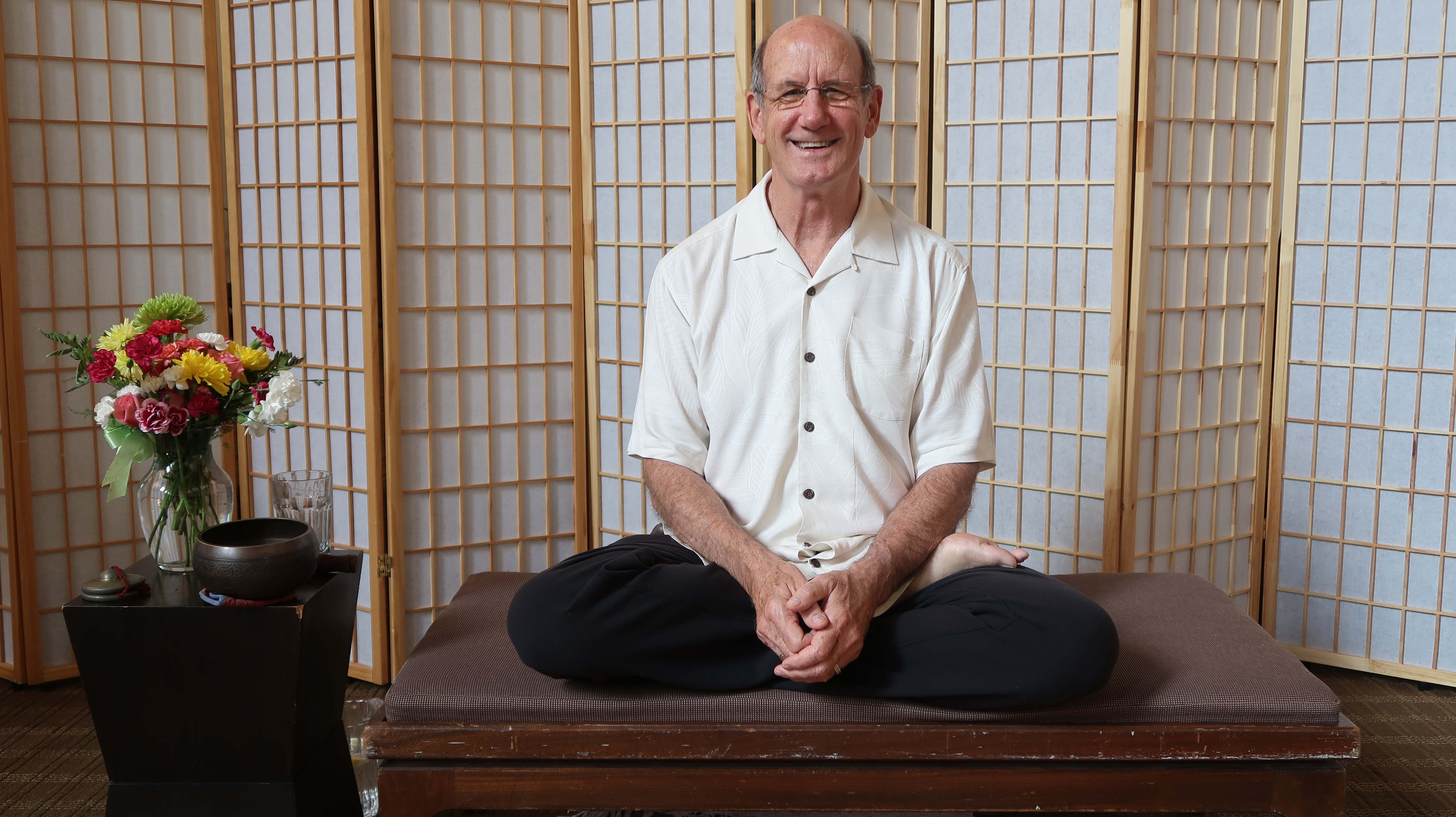 Richard Miller, PhD is the founder of iRest Institute, co-founder of the International Association of Yoga Therapy, and the developer of Integrative Restoration iRest Meditation. Since beginning his yogic studies in 1970, Richard has had the good fortune of studying with many respected spiritual teachers including Laura Cummings, J. Krishnamurti, Adi Da, Stephan Chang, T.K.V. Desikachar, Dadaji, Adyashanti, Suzanne Segal, and his spiritual mentor, Jean Klein.
Jean Klein, whom Richard met in 1983, helped him directly realize the nondual teachings as exemplified in the paths of Advaita, Kashmir Yoga, Taoism, and Dzogchen. Richard now shares this realization and its integration into daily living through meditative self-inquiry, the presence of Being and Awake Awareness, and the realization of what lies beyond all sense of separation.
Richard teaches internationally and serves as a consultant researching and teaching the nondual meditation program he's developed, iRest Meditation, a secular synthesis of ancient nondual practices of yogic meditation, studying its efficacy on health, healing, well-being, and awakening to our Essential Nature.
Website: https://www.irest.org/
Available in days

days after you enroll

Part 1
Available in days

days after you enroll

Part 2
Available in days

days after you enroll

Part 3