How's your sense of freedom these days? We have all accepted a lot of limitations in order to keep ourselves and our communities safe during the pandemic. These outer circumstances have for many of us instilled a sense of being less free, and certainly less carefree. Yet we know from inspiring leaders like Nelson Mandela, who cultivated a profound sense of inner freedom while serving 27 years in prison, that freedom is actually something that exists within. In this Yin and writing mini-retreat, we'll hone in on what helps us as individuals feel free, and use those touch-stones as focal points for our Yin practice.
Our Yin practice will focus on opening and strengthening the hips, which is where our power of movement comes from, enabling us to take leaps, both physically and metaphorically. Freedom also is felt in an upright posture, so we will also work with galvanizing the spine, and opening the front of the body, so we can meet the present with confidence.
Class begins with about 25 minutes of writing practices to get you in touch with your own intentions for the practice. Your writing is just for you! Then you'll spend an hour in Yin Yoga practice, using your intentions as supportive anchors for your focus throughout the practice. Please have pen, paper, a mat, several folded blankets, and any other Yoga props you may like to have handy for your Yin practice.
Energetically, the best way to stimulate activity (Yang) is by taking rest and receptivity (Yin) to its extreme. After class, you'll find yourself not only calm and rejuvenated, but also alert and agile in mind and body, ready to take on not only the day, but the whole month ahead.
Course Curriculum
Available in days

days after you enroll

Yin Yoga Mini Retreat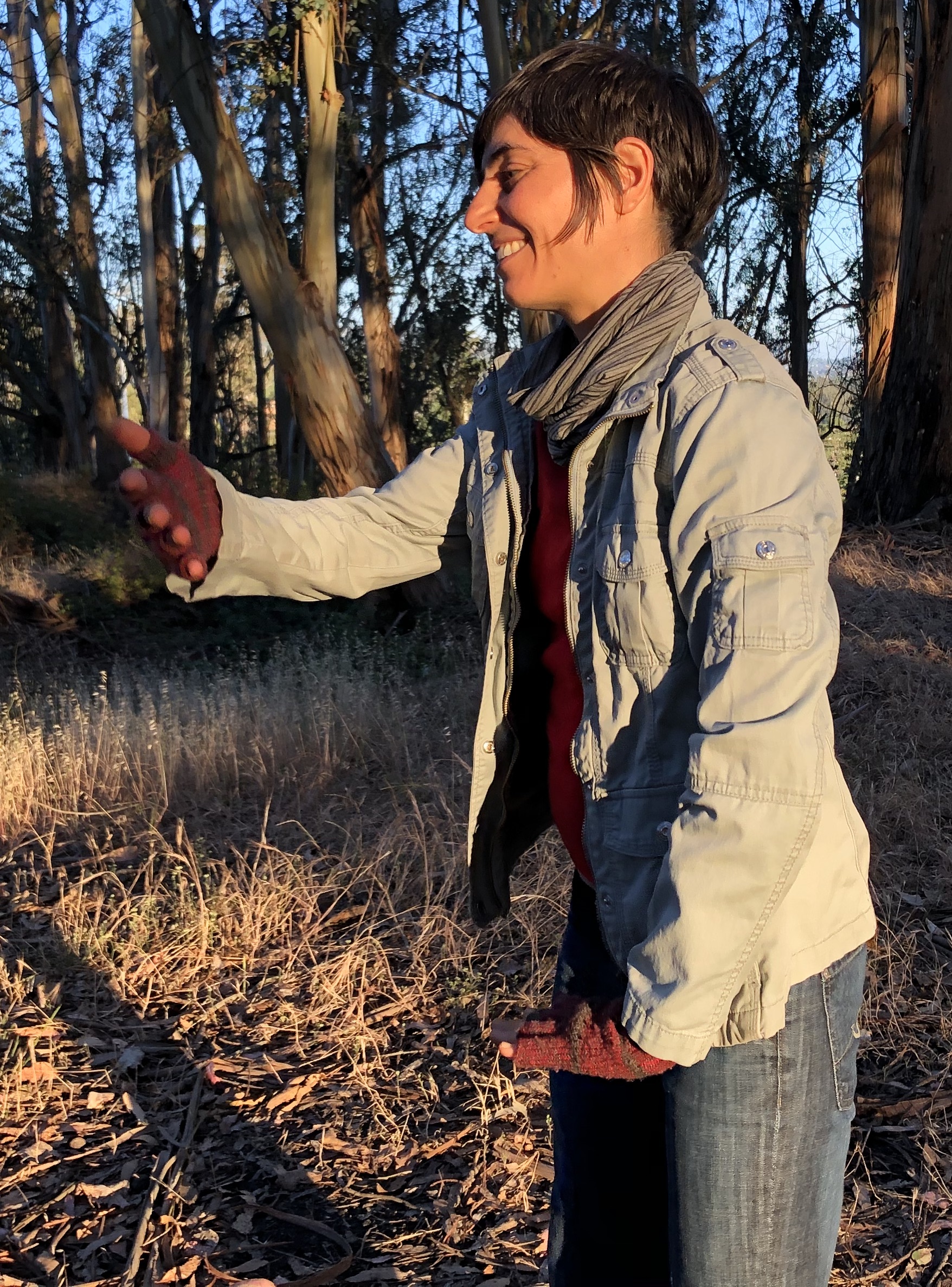 Rae Diamond is a Qigong, Yoga and meditation teacher, mentor, and artist, who works with the creative intelligence of nature. In private sessions and classes, Rae supports personal growth through compassionate awareness, innovative perspectives, and mind-body-spirit integration.
Rae teaches practices from various Qigong traditions, including Wild Goose, Eight Pieces of Brocade, Five Animal Frolics, Primordial, Bone Marrow Washing, and Yijing Medical Qigong. Her teaching style is gentle, contemplative, fun, at times zany, and yet also therapeutic, with strong emphasis on proper physical alignment, energy flow, and on mind-breath-body coordination.
Over twenty years of devoted practice and inquiry are at the heart of her work. Rae's training includes several years of study with Medical Qigong master, Dr. Bingkun Hu, a 200-hour Anusara Yoga Teacher Training, Yin Yoga training, four years of private apprenticeship with a shaman, and a Reiki mastership. Her work is also informed by over two decades of research and practice with the Chinese Medicine system, meditation, herbs, psychology, physiology, voice, breath, Yoga, and Buddhist and Taoist philosophies.