Bored with your 'bedroom studio'?
Whether you want an 'easier' or 'harder' home yoga practice, this class will provide tips & tricks how to use household features like walls, dictionaries, pillows, belts, chairs and the occasional pet to taylor your practice into a satisfying, progressive experience that strengthens and relaxes your body.
This is an all levels class that will give you a systematic understanding on how to regress or progress poses to your needs.
Includes variations on backbends, forward bends, twists, arm balances and inversions. The last 20 minutes provide ideas for restorative prop use.
This is a 2-hour workshop.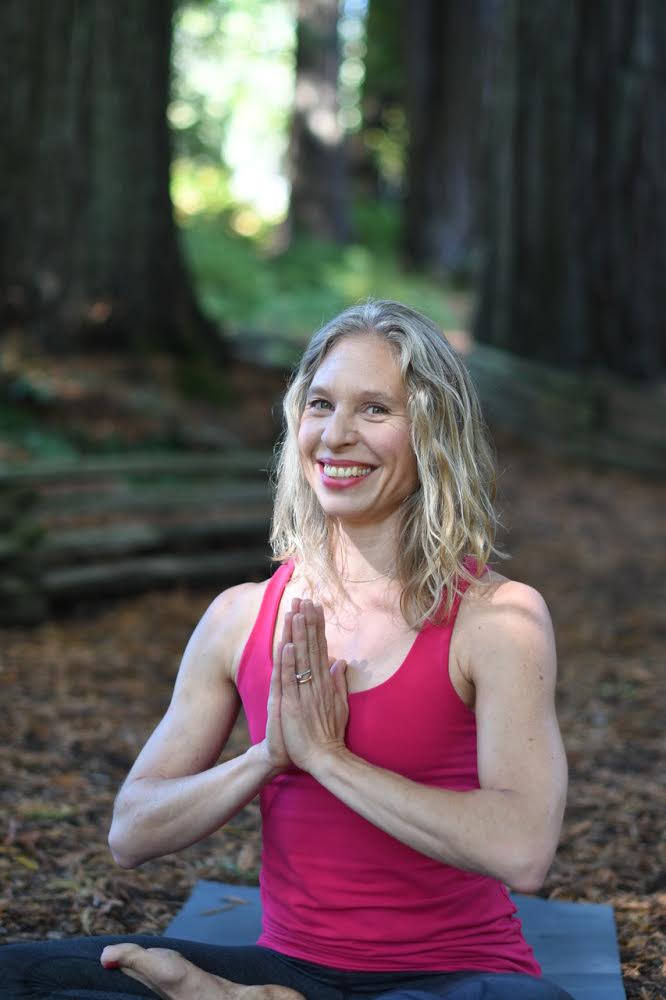 Suzanne Zuber (E-RYT 500) is a European-American yogini and international yoga instructor. Suzanne's passion for teaching comes from direct experience: a belief that yoga can turn your life around as you reconnect to your innate physical and mental freedom. Yoga classes with Suzanne are upbeat and humorous, challenging and reflective. She likes to interweave ancient myths (with a grain of salt), tapping into timeless universal truths as we explore asanas, pranayama, and meditation on the mat. Suzanne is happiest when her students come out of her class feeling balanced and energized, strong to the core, and well-aligned in body, mind, and spirit. suzanneyoga.net